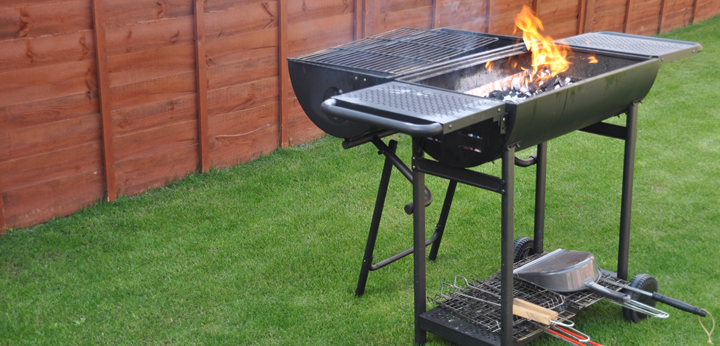 The basics of caring for your lawn are simple; a regular feeding and mowing schedule as well as aeration and scarification every couple of years. Sometimes this is not enough, and you need to do a little more work to repair parts of your lawn.
Caring for your lawn
Grass has great powers of recovery and a well-maintained lawn can often quickly repair itself. However, weeds and unwanted types of grass are experts at surviving and they will often colonise the damaged areas before your lawn has the chance to start to do so.
Dead grass cannot repair itself, nor can entirely bald areas, so you must always repair any damaged parts of the lawn at the earliest opportunity. It is a good idea to keep some grass seed in the shed, such as our BS Renovator Lawn Repair Grass Seed. That way if you come across any damaged areas, you can lightly scatter it with seed before weeds have the opportunity to set root in the soil.
Common lawn problems
Here are some of the most common problems you will encounter together with lawn care advice to resolve them.
Worn or compacted areas
If you have worn or compacted areas from excessive use, or spots where the lawnmower is always turned, aerate the soil well with a fork inserted right to the shoulder and overseed the area. For more information on overseeding read our article overseeding an existing lawn.
Thinning areas
Thin or depleted grass, caused by light shade from overhanging trees or bushes, can be treated between April and September. To resolve them, prick the area with a fork, sprinkle in the appropriate type of grass seed or lawn seed to match your lawn type and keep the area well-watered so it does not dry out.
Heavily shaded areas
It is possible for some areas of your lawn to be so shady that the grass thins out permanently. Most grasses cannot survive in the shade, so you should either replace it with a different type of grass, such as BS Shady Place Grass Seed which is a specially designed grass seed mixture to produce a quality turf under shady conditions, or overseed it every spring. You will need to do this before the leaves start growing back on the trees, so aim for late March or early April so the grass shoots can establish themselves before the ambient light decreases.
Bumps and hollows
Any bump or hollow that is too large to be managed by mowing at a setting one step higher than the rest, will need to be treated. Small areas can be treated by slicing into the turf with a spade in a cross shape to a depth of about 5cm, then pushing the spade carefully beneath the soil to lift up strips. You can then carefully add or remove soil, tread it down and fold the turf back.
For larger bumps or hollows, the turf will have to be removed completely so that soil can be added or removed. Then you will need to reseed the area with matching grass seed.
Never be tempted to fill hollows with soil on top of the turf, then overseeding it. Although it may seem like a quick and easy way to fix the problem, the area will most likely dry out, so you will only delay the inevitable work to treat it properly!