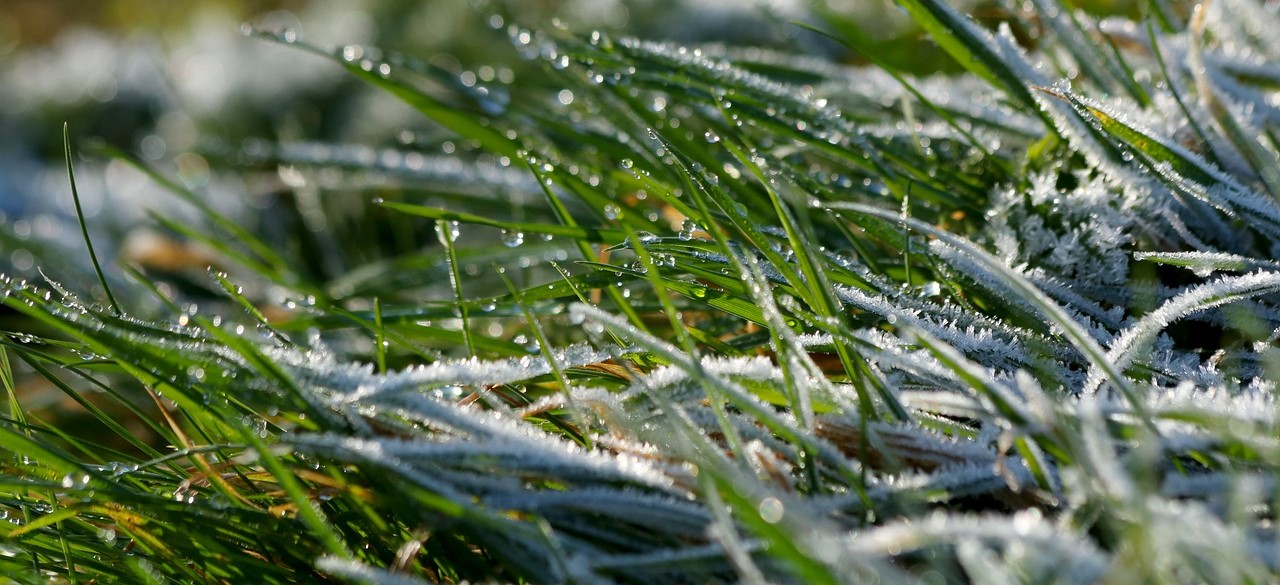 February is part of the low season for lawns, but that doesn't mean there's no maintenance work to do if you want great looking, healthy grass all year round. In part 2 of our lawn care calendar, we cover our top tips for February lawn maintenance.
February Lawn Care
Just like in our January lawn care post, it's preferable to keep off the grass as much as you can in February to avoid compacting the soil. Throughout the whole winter, it's important to keep your lawn free of debris and leaves which could starve the grass of light and weaken it. These are the basic tasks you should be carrying out to care for your grass in February, but what if you'd like to do some extra lawn maintenance tasks?
What should I do to my lawn in February?
During February, you should focus on things that will improve the quality of your grass when it starts to grow again in spring.
If you want to smarten up your lawn, you can cut in the lawn edges during February. This will create a much tidier appearance during the winter and save you some time as the weather gets warmer.
Can you plant grass seed in February?
If the winter weather has left bald patches, you might be thinking of seeding your lawn in February. You can seed areas that need new growth during the winter, but the grass seed is unlikely to grow at this time of year. This isn't too much of a problem as the seeds will germinate as conditions improve in early spring. This is called dormant seeding.
Is February too early to cut grass?
Yes, February is a little early to start mowing your lawn. Generally, lawn growth will be slow at this time of year, and mowing the lawn isn't required. Weather conditions are also cold and wet which are not ideal for cutting grass. If it has been unseasonably warm and dry and you feel like your grass needs a tidy, make sure you set the mower blades to their highest cutting height and only trim a small amount. The grass isn't as strong and healthy in its low season and you need to keep some length in the blades to soak up plenty of the limited sunlight available.
As you're unlikely to need it, winter is a good time to clean and service your lawn mower. Clean the outside, underside and the mower blades (with care!). Check mower blades are sharp and look out for any dents. Tighten nuts and bolts if necessary. You can also book your lawnmower in for a service if it needs some extra TLC. Servicing your lawn mower in the winter months, means that the first proper cut will be as kind to the grass as possible.
Can I fertilise the lawn in February?
Yes! If you've not fertilised since autumn, a winter feed is perfect in early February.
Towards the end of the month, why not order some spring lawn feed? Like our lawn revivor and moss killer which can be applied from late February through to September. This fast-acting lawn treatment will dramatically improve the appearance of your lawn whilst offering moss control. You'll love the deep green colour your grass takes on after this spring lawn feed.
Aerating the Lawn in February
Aerating the lawn with a garden fork is a good task for winter as it helps improve drainage and soil compaction. It can also help oxygen to circulate. Only carry out this job if the ground is dry enough and there is no frost.
Scarifying your lawn in the winter months is not recommended. The cold weather and frozen soil mean that carrying out this task could cause more damage to the lawn than good, so it's best avoided. It's best to remove thatch when the grass is in a healthy state of growth and can recover quickly.
Lawn Care Tips for February
Here are some tips for dealing with other winter problems and challenges:
Worm Casts: As the soil is damp at this time of year you might notice casts as worms move through the surface of the soil. This is a good sign, as they help to cultivate and improve the soil. However, if casts are left to build up they can encourage weed growth, so you can keep on top of them by brushing back into the lawn when dry. This will help distribute nutrients in the soil too.

Moss Problems: Keep an eye on winter moss, and schedule a treatment for March along with a feed. Getting on top of this in good time stops it from becoming a big problem, so if you notice excessive moss growth you could treat it with sulfate of iron during February.

Weeds: Keep on top of weed removal during winter. Weeds won't be growing as fast as they do in spring and summer, so they will be easier to keep on top of and you'll have less work to do later in the year.

Frost: Keep off the grass at frosty times, as stepping on it can cause damage. Try to reduce shady patches where possible as they will take a long time to thaw. Protect grass with windbreakers where possible as strong winds can cause extra damage to frozen grass.

Lawn diseases: Cold, wet conditions can cause lawn diseases. Treat these as soon as possible, and plan your feeding schedule for spring, summer, and autumn to strengthen your lawn before next winter.
It might be cold, wet and dull, but a little February lawn care goes a long way and will set you up perfectly for March and the incoming spring weather!